Google: China Is Interfering With Gmail
Here we go again folks. The third war (for those keeping count) has begun between China and Google and this time the fight is over search engine giant's email system, Gmail. Google has come out and blamed China for an unethical interference with the Gmail system. Gmail customers and advertisers in China have increasingly complained about Gmail functioning improperly and expressed their inability to send messages, mark messages as unread and perform other Gmail related functions. While all of this points to a problem at Google's end, it ain't the case. Google is saying that Chinese Government is blocking Gmail in such a manner that the affected folks think of it as a Gmail issue and not an anti Gmail move:Relating to Google there is no issue on our side. We have checked extensively. This is a government blockage carefully designed to look like the problem is with Gmail .China is blocking Gmail in an effort to minimize or bring an end to the jasmine revolution a movement which started after being inspired by events in the Middle East.
[via
Guardian
]
---
Powered by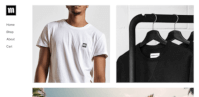 Create your own unique website with customizable templates.